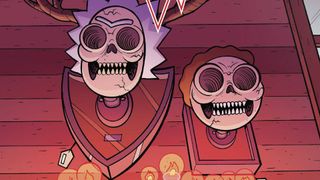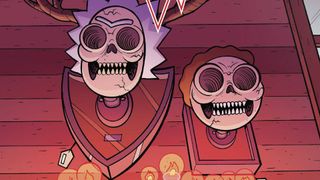 (Recount credit: Oni Press) In this sequence by author James Asmus and artist Jarrett Williams (with colorist Jeremy Lawson), Morty signs away his existence w hen he blindly has the same opinion to the terms of service on the most up-to-date hot fad mobile app. After being kidnapped by the app's corporate creators for their secure capabilities, Rick is, happily, in a position to set up him… however Morty will screw all of it up and strand them in an unexplored alternate dimension while this villainous firm goes wild with Rick's invention.
Newsarama Senior Editor Chris Arrant has covered comedian guide news for Newsarama since 2003, and has furthermore written for USA As of late, Existence, Leisure Weekly, Publisher's Weekly, Wonder Leisure, TOKYOPOP, AdHouse Books, Caricature Brew, Bleeding Cold, Comedian Store Info, and CBR. He's the author of the guide New: Masters Cliff Chiang, co-authored Artwork of Spider-Man Classic, and contributed to Dim Horse/Bedside Press' anthology Mavens and (Comedian) Cons. He has acted as an address for the Will Eisner Comedian Industry Awards, the Harvey Awards, and the Stan Lee Awards. Chris is a member of the American Library Association's Graphic New & Comics Spherical Desk.
Related Post "Rick and Morty ranking meta in anti-corporate capitalism comedian"